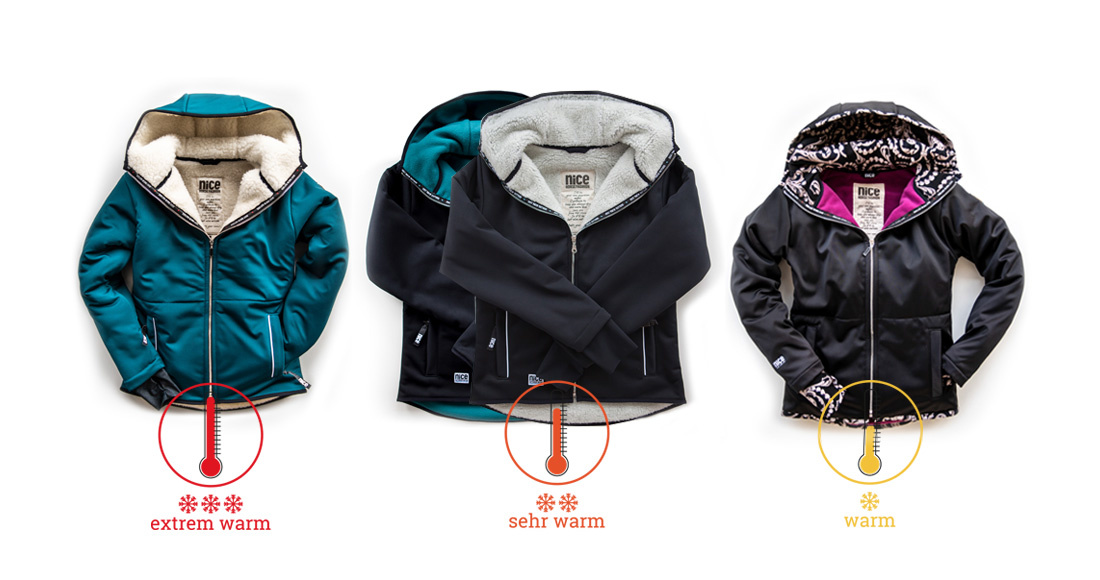 Which STORMLOCK is warmest and which suits me best?
Due to the new development of our STORMLOCK Sherpa collection we were often asked how warm which STORMLOCK model actually is. We have thought about this and designed another model for you for the new season: The STORMLOCK ARCTIC-PRO Sherpa, available in the colour petrol at the product launch. This jacket is equipped with an extremely dense and very thick teddy fur and is therefore also suitable for extreme minus temperatures. From now on we cover all relevant warmth levels of winter jackets.
When is a jacket basically warm?
The most decisive factor is wind and waterproof material. Many - even often expensive jackets - are not. Even "down jackets" which have a thick appearance often let surprisingly much wind through. A second criterion is breathability. If moisture is caused by riding, for example, and stays on the body, it cools down very quickly. This means that the materials must be permeable from the inside to the outside but, conversely, absolutely tight. This can only be achieved by extraordinarily high-quality fabrics such as our high-quality polar fleece and highloft Nanotex Softshell.
So it is not necessarily the thickness of the jacket that is decisive, but the quality of the materials and the workmanship of the seams. Through the latter, more wind and weather can penetrate the inside of the jacket than you might think. With the best sewing machines we sew all our jackets double and with two additional safety seams.
If these criteria are met, the jacket is basically already warm and functional. Thanks to the thickness of the inner lining and its structure, this degree of warmth can now be increased. Our STORMLOCK Essential collection is the perfect all-round winter jacket. It is very warm but still suitable for exercise such as riding. The jacket is very flexible, light, you sweat little and is well protected.
The STORMLOCK Sherpa models are warmer. This is due to the teddy fur structure and the 600 POLARFLEECE lining. These jackets are suitable for less exercise such as walking or if you stand a lot and are easily cold. Nevertheless, both jackets are highly breathable and suitable for sports activities.
For exceptionally cold winter days with little or no sporting activity, we have now developed our warmest model: The STORMLOCK ARCTIC-PRO Sherpa. This jacket has an extremely thick teddy lining and therefore keeps you particularly warm. Nevertheless the jacket is breathable due to the special structure of the lining.
To sum up, jackets with a thicker lining are naturally warmer - but we still attach great importance to high breathability with thicker materials. Disadvantage: The thicker a jacket is, the heavier and more cumbersome it becomes. If you need a lot of freedom of movement and the jacket for sports, you should rather save on the lining.